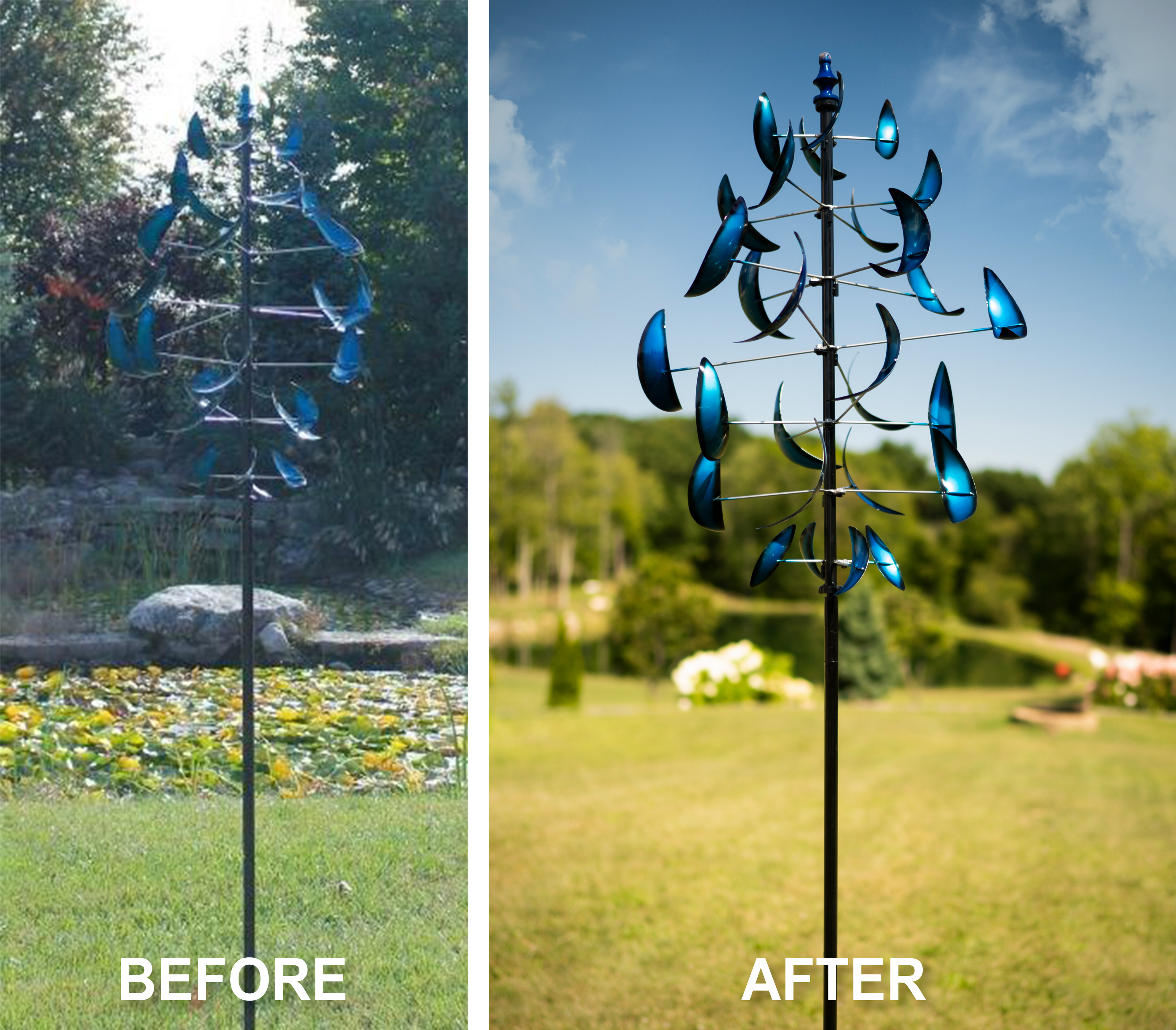 I don't feel that very much needs to be said about this first one. Resolution, shape, color, clarity, focus - it's an immense improvement all around.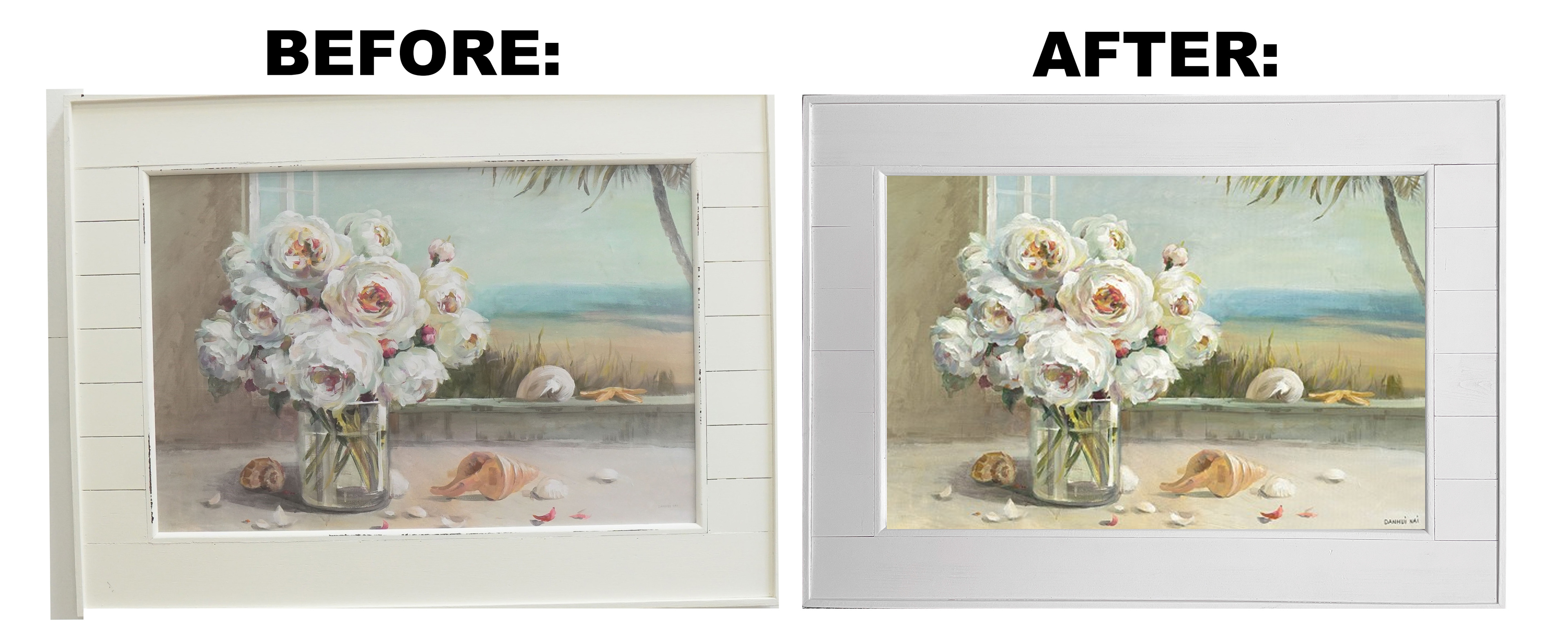 This client had a relative taking photos and posting them to their online store/utilizing them for print catalog photos. Besides the photos not being clean or straight, the edges were cropped off and the color wasn't an accurate representation to the final product being received by the customer. 
The art and frame looking "yellow" and "dull" not only looks unprofessional, but can lead to lost sales - because if the frame looks yellow, the customer is going to assume that the frame is in fact yellow. 
This is a bit of an extreme case, but I see this more often than one might think. On the right side is the new photo after I came in and reshot the product line.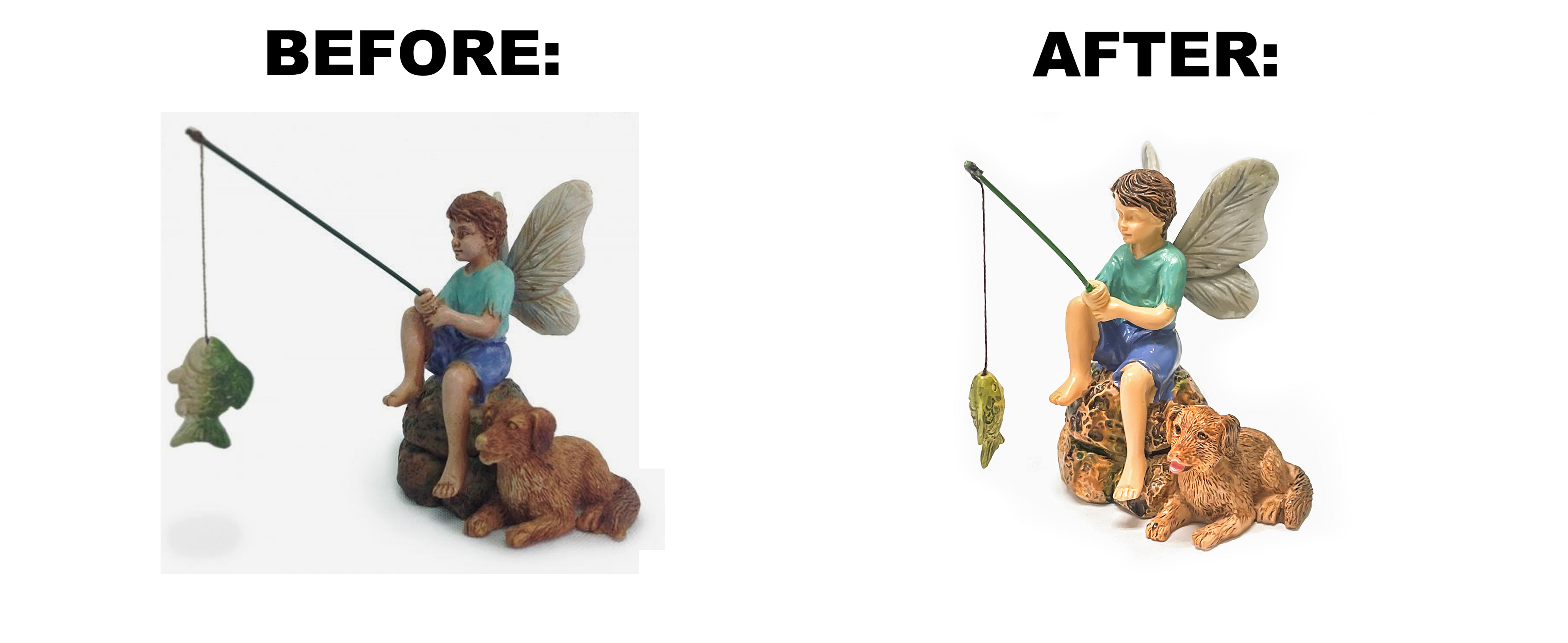 This client had been working with someone using an Android phone of some kind to shoot an edit product photos with a small, white light box. While the initial result is "okay", it's not acceptable for online marketplace standards (Amazon, Wayfair, etc), or really even first party eCommerce design either (white backgrounds should be...white. You can see the outside box of the photo, which isn't allowed). 
In addition to the background issues, the photos were just devoid of life and clarity. You can't see the details in the pieces, and the colors are dull. The right side is an accurate depiction of what the piece actually looks like when you're holding it in your hands.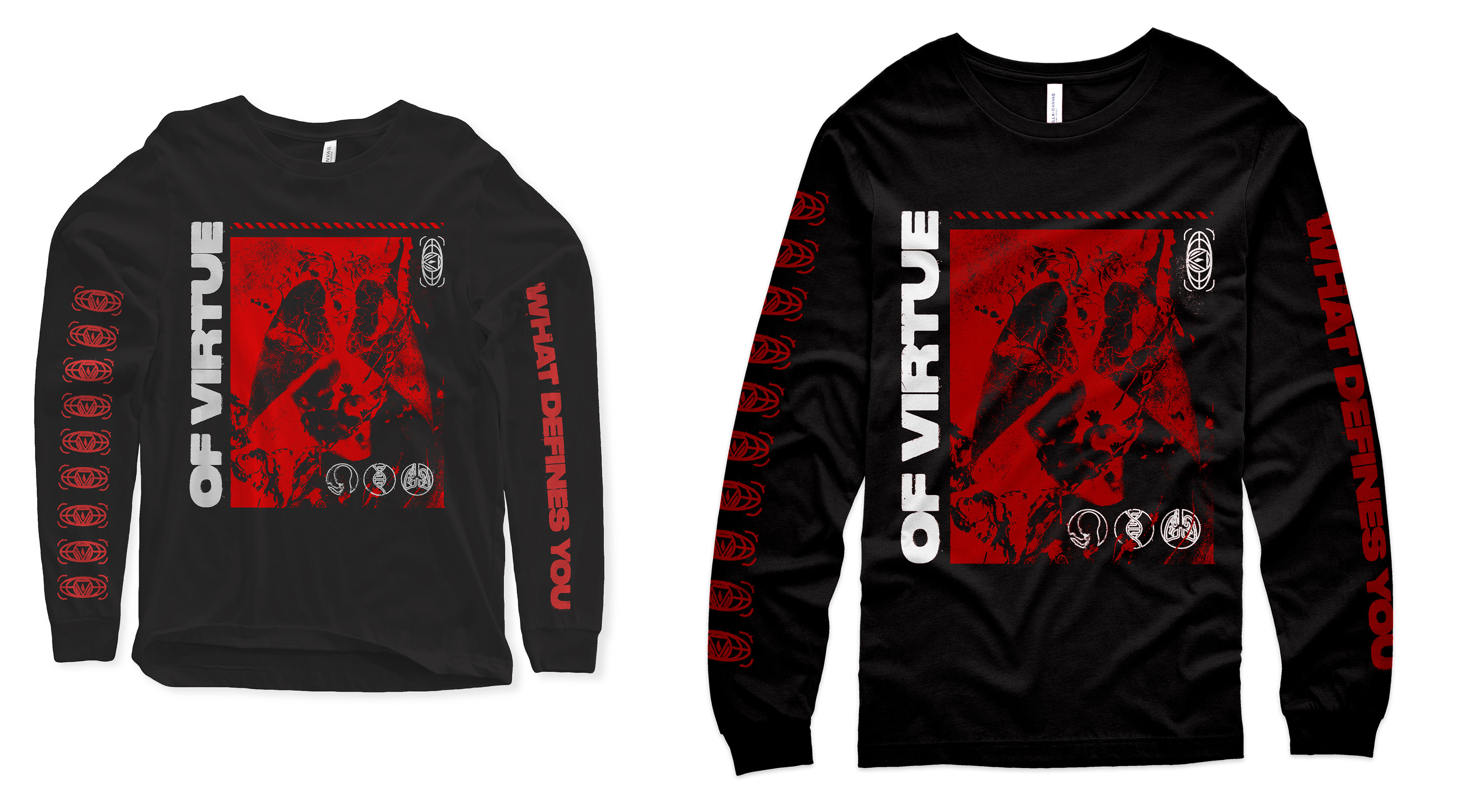 I recently had the opportunity to redo some shirt mockups for the American Rock Band Of Virtue. Their shirt designs are super rad, but the mockups they were using were a bit flat and yellow. I remade them and gave them additional resolution, size, and color depth. This both helps with customer appeal, and more accurately represents the look and feel of the shirt.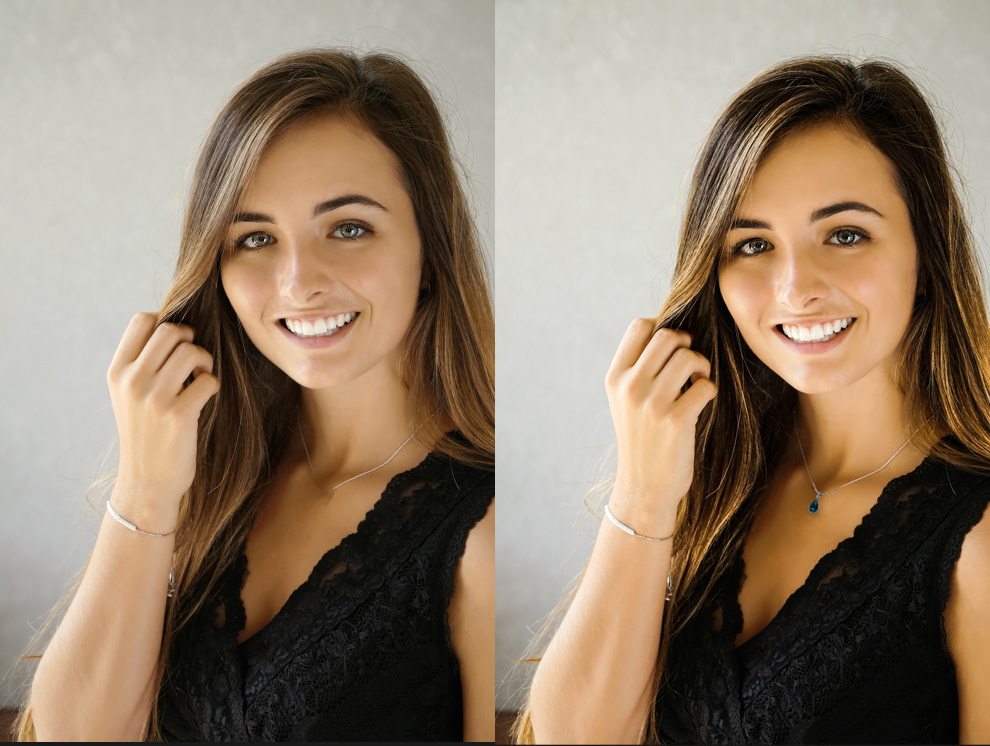 In addition to adding a new necklace into this photo, the model had complained that the original edit of this photo made her look pale and lifeless. I agreed, and took a more "studio portrait" approach to re-editing the photos that the original photographer took. On the right, she looks much more vibrant and alive with a much clearer focus on her face and jewelry.