THE STORY SO FAR...
When Distant came to me, they had just announced a new record and merch line to be released mid march. What they *didn't* tell the public was that they'd be releasing *another* record in April directly following it. 
They knew they were going to miss the first one, but they wanted the new site to be ready for the April release. 
This is what we were working with at the beginning: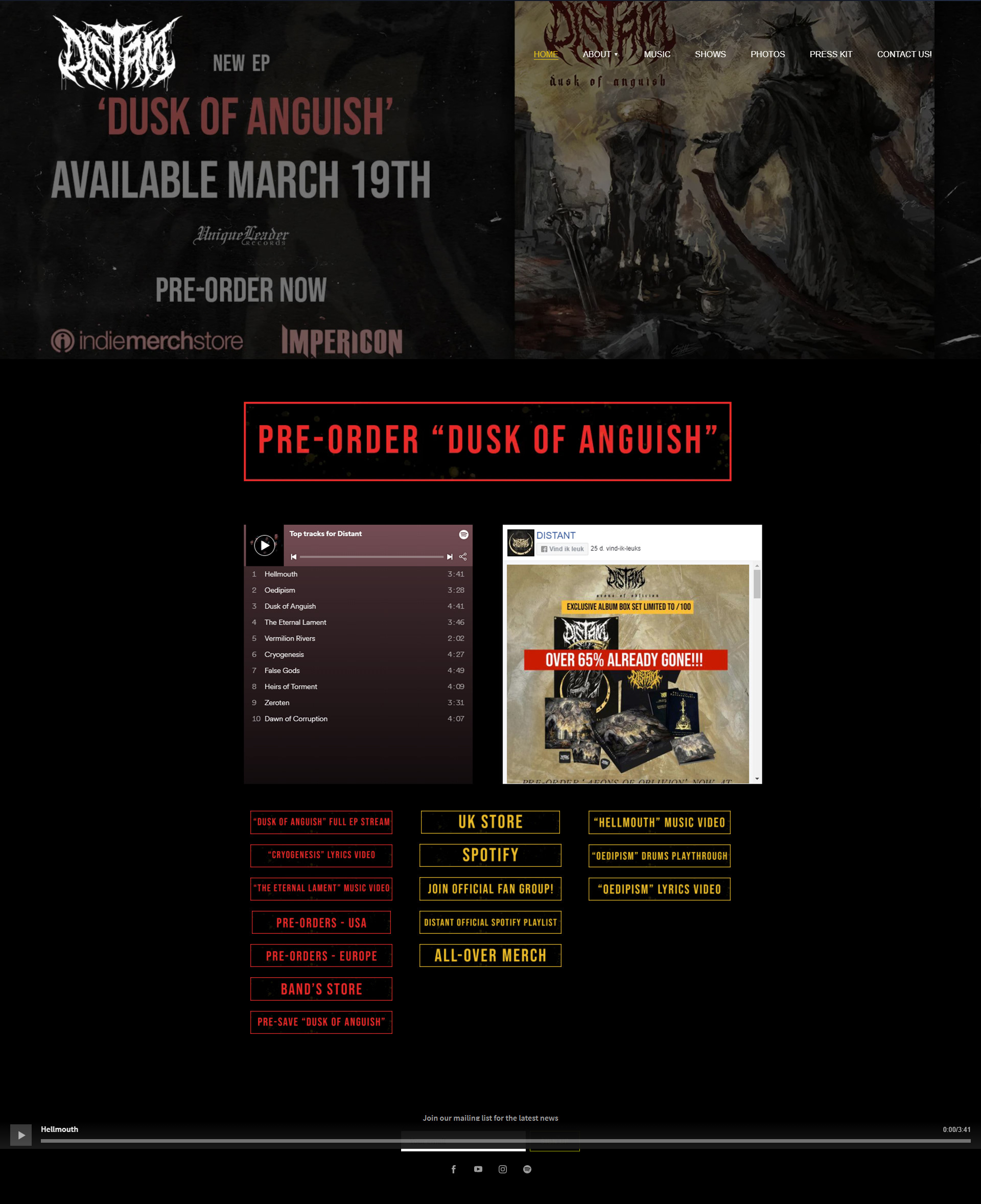 NOT THE WORST...
I've ever seen, by far. But...could certainly still use some work. The site was, at the time, hosted on Bandzoogle. The tools they had access to to build the site were okay at best, but it's time for an upgrade. We got them set up on a Shopify Development store, they sent me a few band sites they really liked the look of, and we got to work.
GOALS FOR THE NEW SITE: 
- Cleaner layout, bigger focus on products
- Better collection layout, Navigation, and cleaner access to links to partner stores and social media
- Running Video on the Home Page to encourage conversion to YouTube
- Better shipping and order tools for fulfillment (on current website the shipping tools are subpar, customers have to pay for tracking)
- Integration with Facebook Pixel & Upgraded Email/Mailing List Usability
- Pop Up Mailing List Sign Up Forms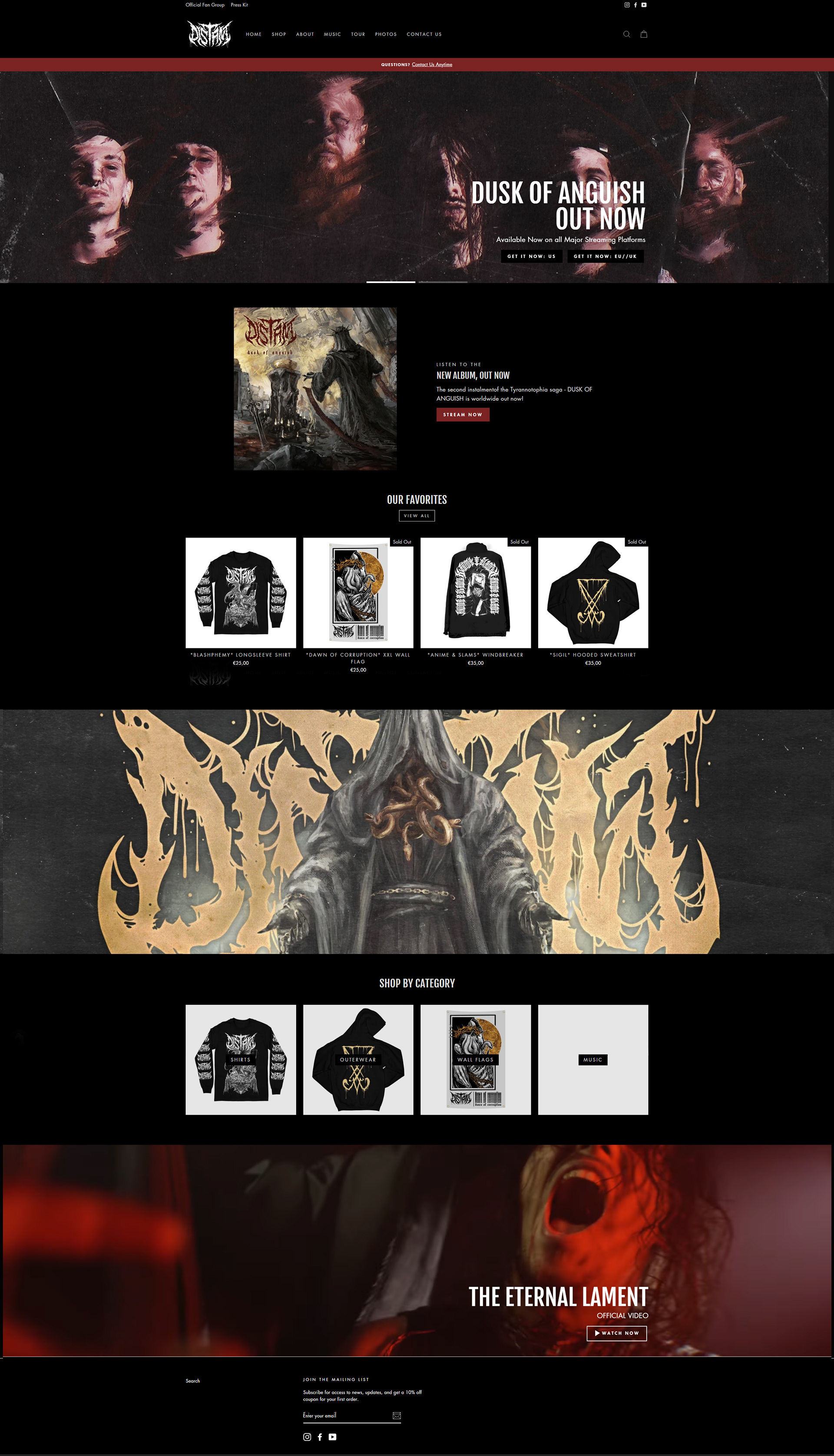 WEBSITE AT LAUNCH
We launched the website mere days before the new album surprise and everyone was very excited. A lot of improvements to the main structure of the site.
- The crazy "link farm" from the homepage has been worked into the top navigation bar. 
- Our goals of cleaner layout, embedded video, and product focus are all successful
- Mailing list signup forms both pop up and are also included in the footer
- Migrated mailing list to Klaviyo for better email automation and campaign targeting.
- Merch is now separated and searchable by collection, instead of just being one large store. 
- Customers can now have accounts where they can see their order history, track orders, and update their personal information.
- Integrated "Upsell" by Bold to attach more items to orders
This was a slightly temporary home page, as we very quickly shifted to a product blast for the launch of the new album - but it was effective. 
THE NEW ALBUM DROP
With the launch of the new album, we suspended the original home page to be replaced with a Pre-Order push page based on the new album. Everything else stayed in tact, but it provided a focus on the limited-time bundles that they band has made for the album launch. 
In this update, we also included a "Free Shipping" bar in the cart to let customers know that for spending a "bit" more money, their order would ship for free. 

BUT JUST HOW SUCCESFUL WAS IT?
Honestly, I really push for "easy to navigate" websites that are clean and simple, but the results on this project were a bit insane. With the new site and about $90 in Facebook Ad spend...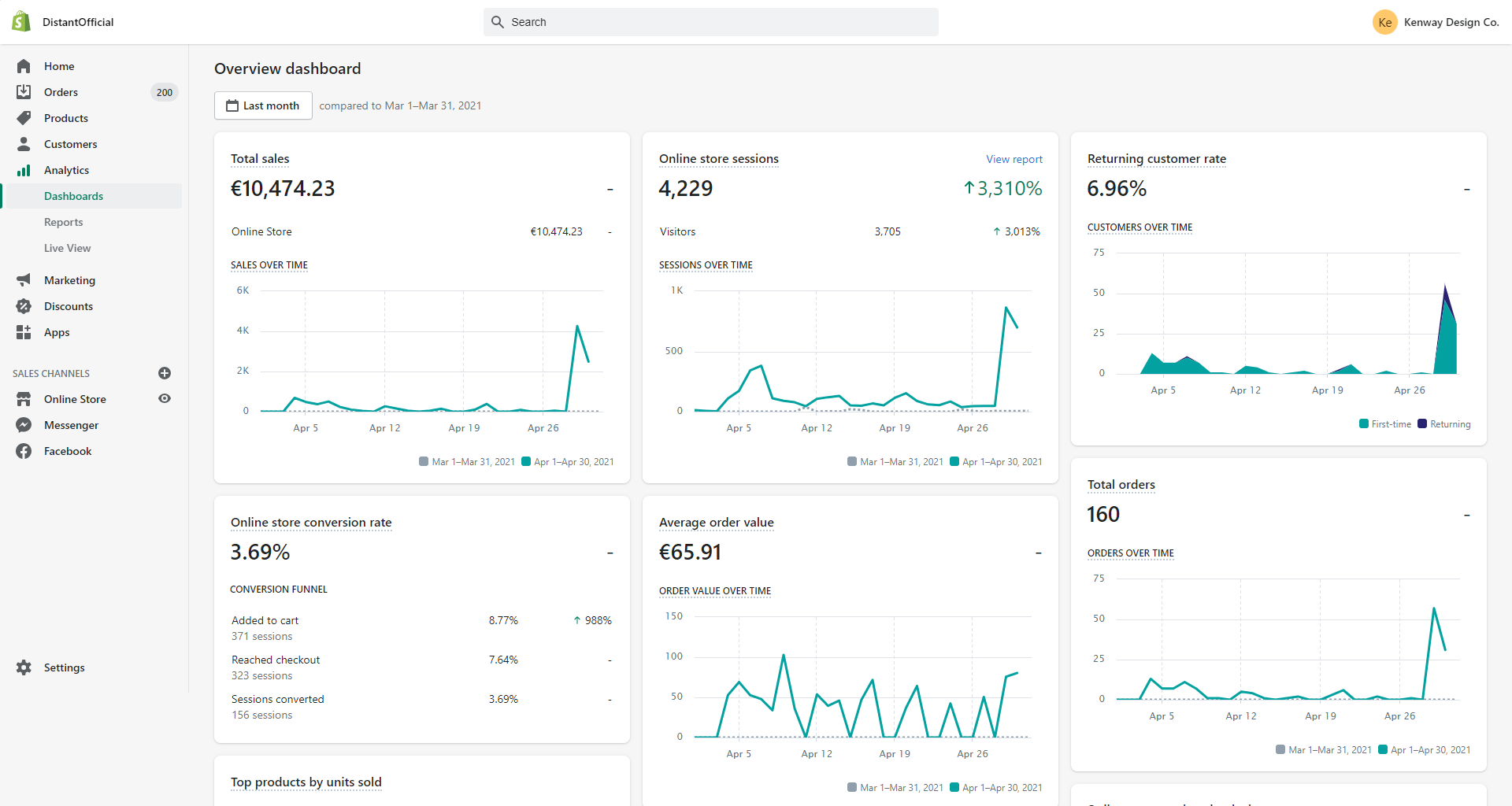 IT GETS EVEN CRAZIER
Because if you extend by just 12 more days (It's currently May 12th writing this story) their sales beat the entirety of the year for 2020. Here's a look at their total Q4 2020 versus about ~43 days of 2021: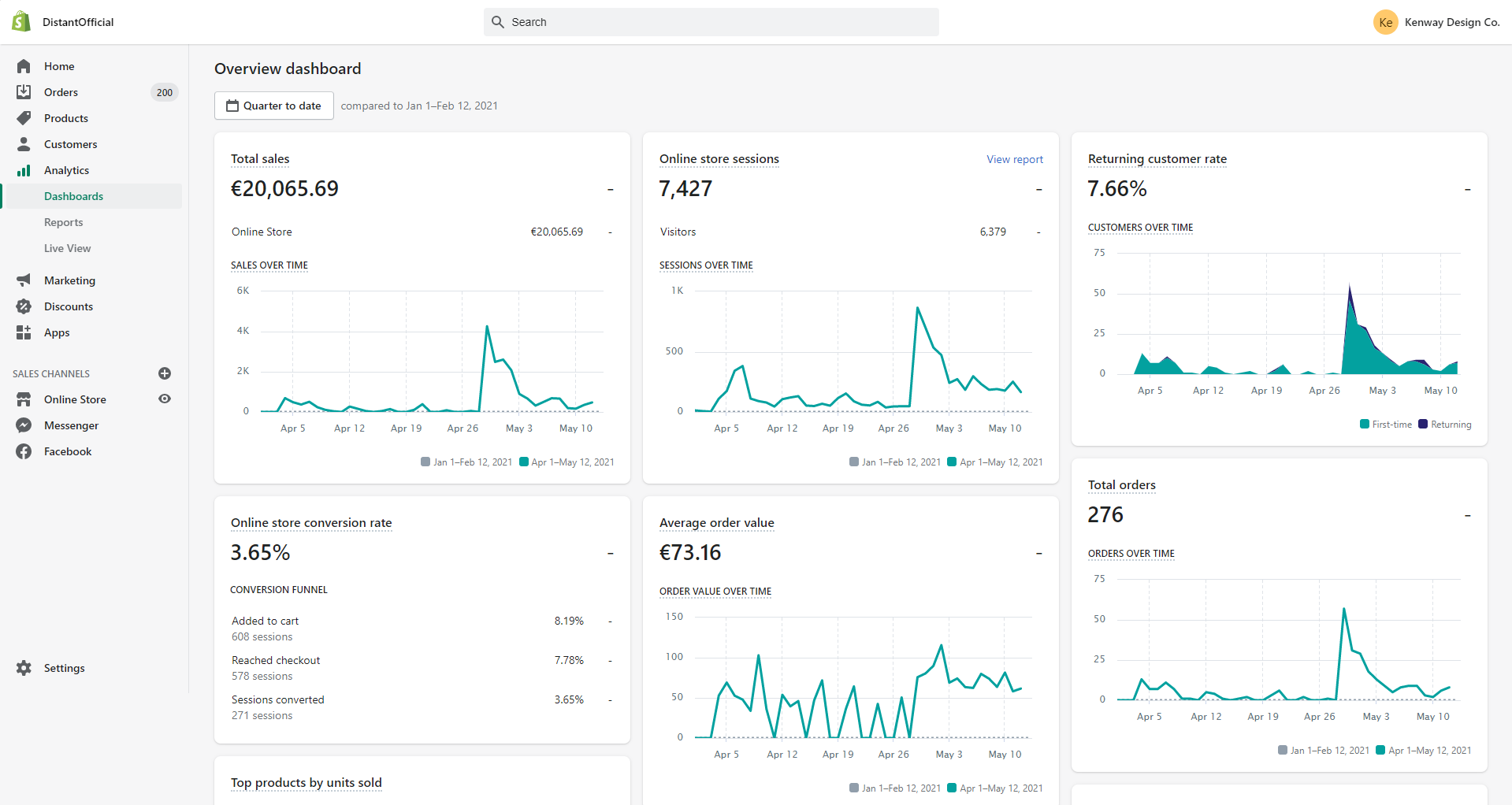 CONCLUSION
Obviously not all of this comes from the upgrade to the new Shopify store - but it certainly provided the back bone and infrastructure for the success to be possible. This launch could not have been supported by the original website - and it seems like the guys couldn't be happier with how things have gone.
Check out the store at: http://distantofficial.com/